I had the opportunity travel to Mali in 2006  and to Libya in 2007. Little did I know just how lucky I was to be able to see both places before they became inaccessible to Western travelers for years to come. Both trips to West and North Africa have profoundly influenced me and the way I see the world and now, that both Libya and Mali are in crisis. However, there are other amazing alternative travel destinations in West and North Africa that I can recommend.
 Where to go instead?
While it might be difficult to find such a unique mix of cultures or landscapes in a relatively small space, as it is the case in Mali and Libya, there are good travel alternatives. Of course you won't be able to make exactly the same experiences elsewhere, and certainly you would have to travel to several different countries to see what you can see either in Mali or in Libya, but here is my advice to find the best substitute:
Travelling to Mali? Try touring Burkina Faso
Mali's "little brother" Burkina Faso would be a good place to start your travels through West Africa. Now, that the situation in Mali has stabilised, it can be considered safe to travel to the Burkina Faso's Southern border region with Mali. There, you can find tribes such as the Fulani (also called Fulani or Peulh), nomadic herdsmen, who can also be found in Mali, and are often known for wearing their characteristic traditional hats, which happen to be perfectly adapted to the local climate and their job – herding livestock under the blazing Sahel sun.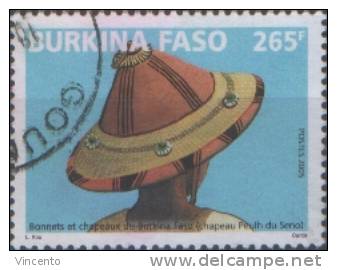 Furthermore, in Northern Burkina Faso, there is also the impressive tribe of the Dogon, who are known for their impressive masks and ritual dances and are mostly located in Mali. Currently, however, travelling to Burkina Faso's Northern border region with Mali still remains dangerous. It should be avoided, which is a pity since there, you could also catch a glimpse of the life of Tuareg nomads that can also be found in Northern Mali and in the entire Sahara desert. In any case, always check trustworthy travel security websites before travelling to West Africa or the Sahel and be particularly careful in border regions. African borders only exist on paper – no wall or fence would stop Islamists from Northern Mali to make a quick excursion across the border to North Burkina Faso to take hostages.
However, for the most part Burkina Faso is very safe and its people are among the most welcoming that I have met in West Africa. Burkina Faso is definitely worth a visit for its own merit. I will tell you more about my adventures in Burkina Faso soon.
From Bamako to Dakar
Mali's capital, Bamako is about the only place in Mali that Western travelers could go to in Mali at the moment. Even without leaving Bamako, you will find artwork, traditional jewelry and religious items, traditional masks and clothing from all over the country at the several markets in town. Buying Tuareg jewelry is of course only cold comfort compared to the experience of traveling to the mythic town of Timbuktu and buying it directly from the Tuareg nomads who let you share their desert camp with them. If Bamako remains to risky for you, then I can recommend going to Dakar, Senegal's capital, which is probably a wise decision.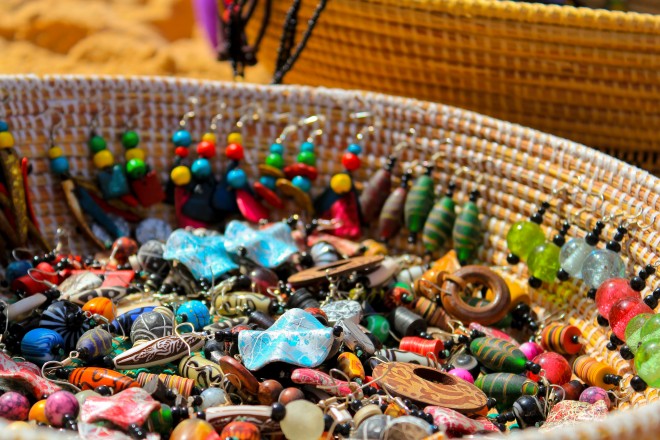 Dakar is, after Ghana's capital Accra, probably the most advanced and developed town in West Africa. It is safe for travelers, except for the usual hassle with people who want to sell you stuff. Dakar can give you a good impression of what Bamako holds for you and it is good for a slow start if you have never been to West Africa before. Many Europeans live in Dakar and there is a strong French influence. Dakar's markets, being a hub for the entire West African region, will also offer you Tuareg jewelry and Dogon hats, on top of great local artwork. It will give you a good idea of what Mali holds for you, once it is accessible again.
Libya is closed. Try other deserts!

Unfortunately, almost the entire Sahara desert and Sahel zone has become a very unsafe place for Western travelers. Especially countries that have access to the heart of "the Big Yellow", as the Sahara desert is called in Arabic, are inaccessible at the moment. Morocco and Tunisia currently are the only options and hopefully Egypt can be added to that list soon. These countries give you access to the outskirts of the Sahara desert and a good first impression of what the Sahara can be like. What impressed me most in Libya was the diversity of different types of deserts I was able to see in a very short amount of time. You will have difficulty achieving this elsewhere, but why not opt for more than one destination instead?
In Morocco, for instance, you can go to Marrakech and then choose from one of countless tour operators who will propose itineraries from a day to a week or more that let you discover the outskirts of the Sahara.
In Tunisia, you can combine your trip to the desert with some nerdy cultural sightseeing, when stopping by Tataouine, also nicknamed "la porte du désert" by the French, where the first Star Wars movie was shot.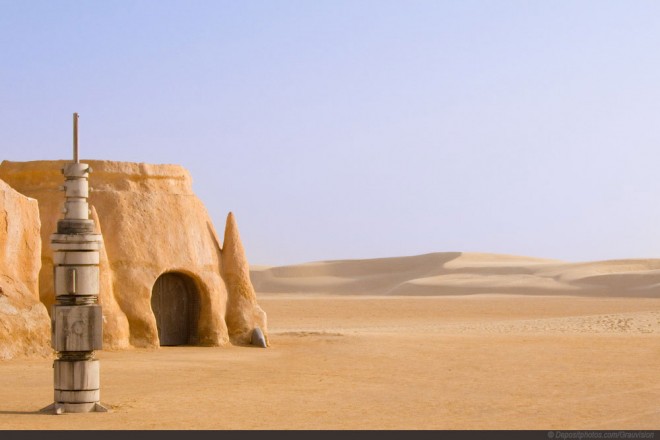 Both Morocco and Tunisia can also offer you insights into Berber culture which is similar to Tuareg culture. However, Berber still practising a nomadic lifestyle in Morocco and Tunisia are rare nowadays.
Finally, while being the biggest, the Sahara is of course far from being the only desert in the world. There is much more to explore! For instance, if you are adventurous and like speeding through the dunes in fancy vehicles, why not go to the Arabian peninsula instead? A stopover in Dubai would be a good occasion.
There is more to see
For every place in the world that is inaccessible for travelers, there are at least 2 similar places where you can go. Do not get discouraged just because this one famous place is currently out of your reach, for whatever reason. There are always alternatives! I hope the above mentioned ideas have inspired you to look further. And remember, when traveling to such areas of the world, be responsible and always check travel security information first.